Dermatology Nurses' Association Awards/Scholarships Program
The DNA Awards, Grants and Scholarship Program is designed to acknowledge and recognize our DNA members and volunteers. The Program is divided into three categories:
Recognition Awards, Monetary Grants and Scholarships:
Awards recognize our member volunteers who lead and give back to their community.
Grant funds support contributions to the dermatology nursing field and certification.
Scholarship funds support those wishing to advance their nursing education.
 Criteria for all awards, grants and scholarships include:
All candidates must be a current DNA member for a minimum of 2 consecutive and complete years of membership.
A DNA member may not win the same award two years in a row and may only win one award per year.
All winners will write an article for the Focus Newsletter on what receiving their award has meant to them.
The Awards, Grants and Scholarships application process will be open all year. Deadline for applications to be received and reviewed is October 1 of the year prior to receiving the awards or funds. Applicants for certification grants, convention and mobility scholarships will be informed of the chosen recipient(s) by year's end. Funded grants and scholarships will be given out in the year following application. The volunteer recognition awards will be announced at the annual convention.
Please direct any questions to the DNA National Office via email at dna@dnanurse.org or via our Contact Us Page or call 800-454-4362. DON'T MISS OUT ON THESE VALUABLE OPPORTUNITIES! APPLY TODAY!
SCHOLARSHIPS
DNA Convention Registration Scholarships
Purpose:
To fund the continuing nursing education of a DNA member that will enhance his/her ability to contribute to the dermatologic community.
3 Scholarships: The recipients will be awarded up to $350.00 towards DNA Convention Registration. Must register for the DNA Convention by the Super Early Fee Registration deadline.
View Criteria  |  Download Application
Career Mobility Scholarship
Purpose: To fund the continuing nursing education of a DNA member that will enhance his/her ability to contribute to the dermatologic community.
1 Scholarship: The recipient will be awarded $1000 educational scholarship.
View Criteria  |  Download Application
Dermatology Nurses' Association (DNA) Career Mobility Scholarship has been recognized in Nursing School Hub's roundup of the Top 30 National Nursing Scholarships for 2019. With the expense of higher education, scholarship programs give caring, committed professionals the opportunity to make a difference in their careers, and in the healthcare system.
DNC and DCNP Certification Exam Grant
Purpose: To support 3 nurses, (RN's) and 1 (NP) to take the Dermatology Nursing Certification, or Dermatology Nurse Practitioner Certification Examination.
4 Grants: The recipients will receive reimbursement of their certification exam fee provided by the DNA to take the certification examination. Three RN's will be awarded $260, and one NP $400 to cover the examination fee.
AWARDS
Hall of Fame Award
Purpose:
To identify the "Best of the Best" in the dermatology nursing profession. The recipient(s) will be inducted into the DNA Hall of Fame and will receive a plaque.
View Criteria  |  Hall of Fame Nomination Form
People's Choice Award for Posters
Purpose:
To identify the DNA Convention attendee choice for favorite poster.
Award: The recipient will receive a ribbon and recognition at the DNA Convention Business meeting.
The voting for this award is conducted by the attendees of the DNA Annual Convention.
Read thoughts on being recognized from past award recipients here.
 Apply or Nominate a Colleague
DNA members may apply directly or nominate a colleague. To nominate someone for a DNA award, grant, or scholarship, simply submit a Nomination Form, or to apply directly, return your completed application by mail to: DNA Awards/Scholarships Program, 435 N. Bennett Street, Southern Pines, NC 28387, by email to dna@dnanurse.org, or by fax to 910-246-2361. See all applications under the Descriptions and Criteria section.
 How to Optimize Your Applications
The DNA Awards/Scholarships Committee has prepared a document providing tips on how to optimize your application. To increase your chances, please read: DNA Awards/Scholarships Program Application Tips for Awards, Grants, and Scholarships.
Awards/Scholarships Committee Members
Jane Glaze, BSN, RN, DNC – Chair
Alexandra Barlow, FNP-S, BSN, RN
Sierra Kane, BSN, RN, DNC, PCCN, RN-BC
Michelle Lee, RN, BScN
Christine Strand, RN
DNA Hall of Fame Award Winners
2016 Winner
Katrina Masterson, RN, DNP, FNP-BC, DCNP
2017 Winner
Noreen Heer-Nicol, PhD, RN, FNP, NEA-BC
2018 Winners
Edna Atwater, RN
Angela Borger, DNP, CRNP, DNC
Leslie Plauntz, RN, BA, DNC
2019 Winners
Heather Onoday, BSN, MN, FNP-C
Paula Bermann, MSN, DCNP
2020 Winners
Maura Flynn, MPP, RN, DNC
Marcia Hill, MSN RN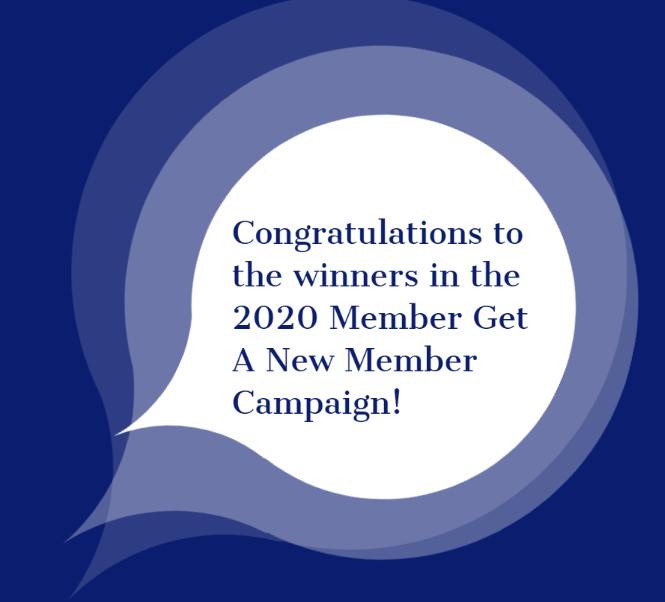 2020 MEMBER-GET-A-NEW-MEMBER CAMPAIGN WINNERS
All of the following DNA members recruited one new member.  Their prize is recognition at 2021 Annual Convention, DNA website and the FOCUS publication.
Kathileen Boozer, APRN, FNPC
Ann Demos, RN, BSN, MSN
Debby Ellis
Marisa Gallardo, BSN
Dana Glass
Ramona Huerta
Sierra Kane, BSN, RN, DNC, PCCN, RN-BC
Linda Markham, RN, DNC
Paul Neuman
Sandra Oehlke, APRN, CNP, CCRP, CCM, DNC, DCNP, CWOCN
Holly Scogin, RN
Karlee Walther, NP-C